In my case , if use 50(DEFAULT_DISTANCE), the node task is covered by context-pad .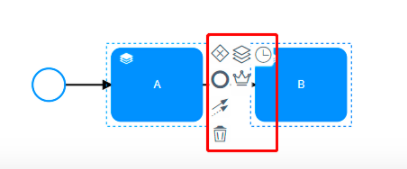 And I have injected my 'CustomAutoPlace' to override 'autoPlace',but it's doesn't work.
The injected code is like follow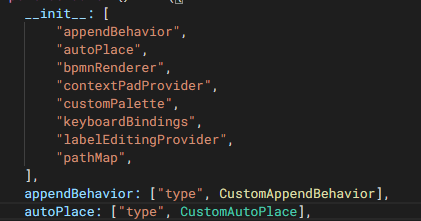 And I found that the autoPlace moudle in diagram-js is used as e bpmnAutoPlace's **–depends–. Does this mean I can only override the bpmnAutoPlace module instead of overriding the autoPlace module?


So how to override the modules in –depends–.?