It doesn't work when I push the ''autoPlace" service into "–init–'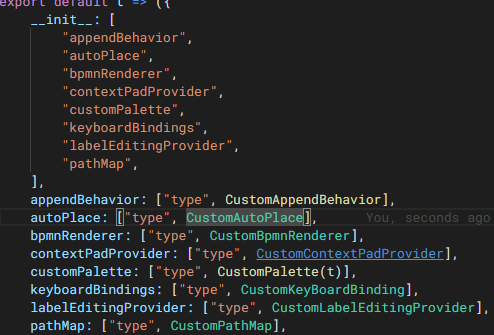 The "autoPlace" is the "–depends–" of "bpmnAutoPlace",and how to custom it
Let's start with what you're trying to achieve. Can you explain?
OK , thanks a lot .
I want to change the DEFAULT_DISTANCE in "diagram-js/lib/features/auto-place/AutoPlace.js" value from 50 to 100



[/quote]
In my case , if use 50(DEFAULT_DISTANCE), the node task is covered by context-pad .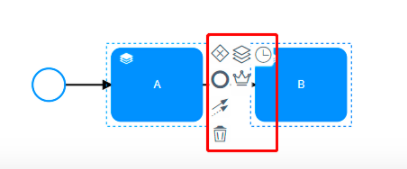 I need your help…
As you can see the default distance is hard-coded. You have to override the entire module to change it.
Yes ,and I have injected my 'CustomAutoPlace' to override 'autoPlace',but it's doesn't work.
The injected code is like follow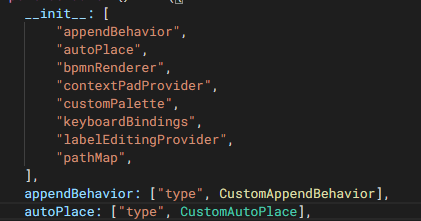 And I found that the autoPlace moudle in diagram-js is used as the bpmnAutoPlace's –depends–. Does this mean I can only override the bpmnAutoPlace module instead of overriding the autoPlace module?


So how to override the modules in –depends–.?

First of all, please use code blocks instead of screenshots.

You don't want to override diagram-js's auto place, you want to override bpmn-js's auto place. Therefore, there's no need to override an __depends__. So the result would be something similar to:
{
  __init__: [ 'customAutoPlace' ],
  __depends__: [ 'autoPlace' ],
  bpmnAutoPlace: [ 'value', null ],
  customAutoPlace: [ 'type', CustomAutoPlace ]
}