Hi,
I am trying to customize bpmn-js-properties-panel according to this example here.
I am trying to add a custom property destination to all the service tasks.
Please refer to my codesandbox.
I get this below error when I try to add Service Task: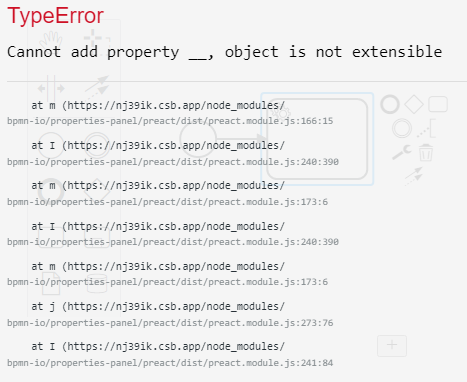 I am not sure how to solve this. Any help would be appreciated. Thanks!