How to add a few additional BPMN elements there? Escalation, Compensation and Error events.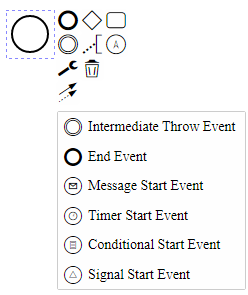 You have to create a custom replace menu provider. Please see this thread for more information.
Thank you for your answer.
Maybe you have an example of adding additional elements?
Or how can I unlock Parallel Multiple and Multiply events?
There is no dedicated example of updating the replace menu options. However, depending on your use case, you can be inspired by