Hi,
We are using templates for our bpmn-js service tasks with the effect that the default Input/Output Groups are removed after selecting a template for a service task. Due to the fact that we need them my approach was to create a custom provider for my own input and output groups, strictly following the properties-panel-list-extension.
Everything worked pretty fine and I was able to create multiple Input/Output entries in the groups but there was a problem: In the created export they were exported to xml as input:parameters for the group and input:parameter for the group- entries. But I need the same naming as the standard Input-Output Groups. They are exported by default as:
<camunda:inputOutput>
  <camunda:inputParameter name=\"Input_1ht1gef\" />\
</camunda:inputOutput>

That is exactly what I need for my custom provider. My first try was to make my 'input.json' file to export it the way described above, but due to the fact that the camunda prefix is already in use this is not possible.
So I tried to use the exiting camunda.json file only, but clicking on the + icon to create a new value has no effect. It seems that the element for the values is not create for some reason. Making a console log for the created element showed me this: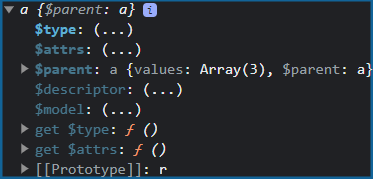 while the created element for the default input/output (which is working but with wrong xml export) group looks like this: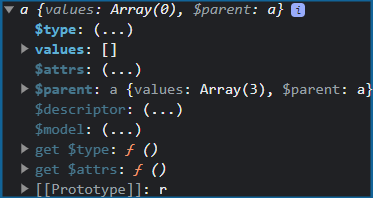 You do realize that there is an values array that is missing on previous image and I am not able to find a reason or solution for this issue.
I hope someone can help us out and give us advice how to export Input/Output for our custom provider as camunda Input/Output. Thank you very much in advance.