Hi,
I use bpmn-js in version 8.10.0 with diagram-js 8.2.1. I got following error, if I use the modeler and select a task in the diagram.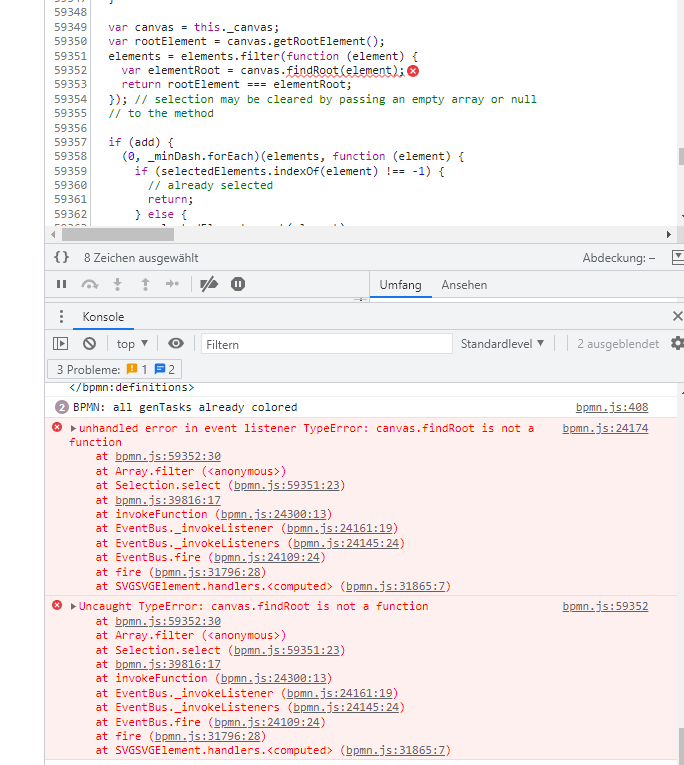 The error seams to be similar to the error in following post: Embedding minimap leads to an error: this._canvas.findRoot is not a function
It worked in previous version of bpmn-js and diagram-js.
Best Regards,
Anja