Hi I can't model an intermediate escalation throw event.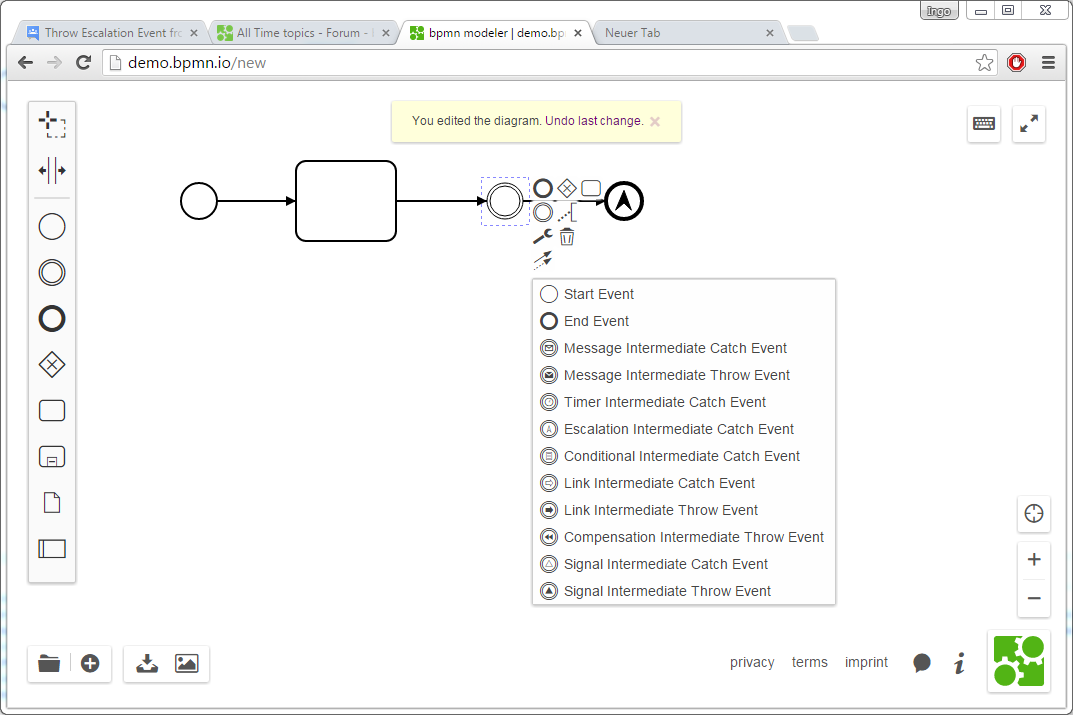 Any plans to add it?
Cheers, Ingo
Hi Ingo,
Thanks for pointing that out. We musst have missed that one during the morph implementation.
I created a ticket for it: https://github.com/bpmn-io/bpmn-js/issues/411
We will consider a fix as soon as we start working on the next bpmn-js milestone.
Cheers
Robert
We should also get rid of the Escalation Intermediate catch event because it doesn't exist.
Awesome idea

.