Hi everyone
I am trying to model the following situation:
A contract needs to be agreed by one of two person. As soon as one person agrees, the contract is accepted. As soon as one person declines, the contract is declined.
The players do not need to agree whether the contract is accepted or not. The one which is faster decides and the answer from the slower person becomes irrelevant.
My intuition tells me to model this situation the following way: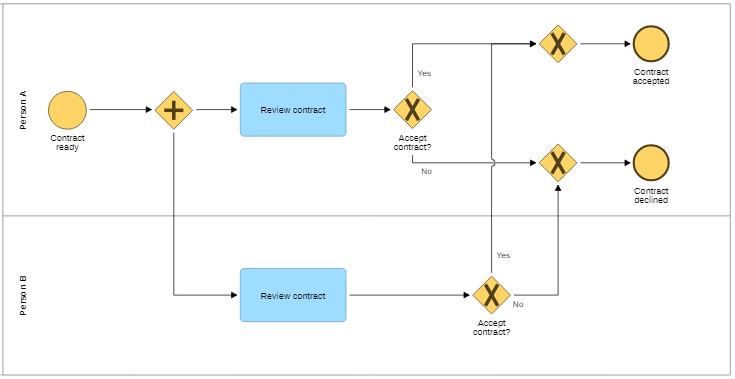 The problem is, that I open a parallel gateway without closing it.
What would be the correct way to model that situation?
Thanks for your answers.
Have a good day
Silverhammer