for newly created shape there is transform:matrix (matrix(1 0 0 1 -270 -2790)) property that is set on the shape element. In my case if I add new component it is getting render over the sibling element, I want to change its position;
how can i change this?
@Niklas_Kiefer any help on this?
Update
this is how it looks on ui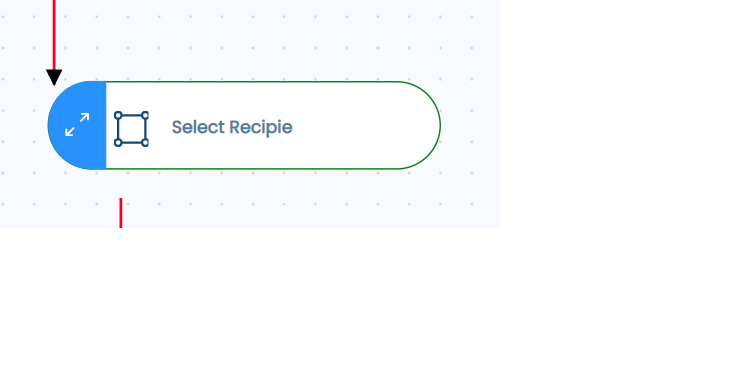 this is how i am rendering
drawConnection = function (parent, shape) {
  var conn = this.bpmnRenderer.drawShape(parent, shape);
  attr(conn, {
    stroke: 'red'
  });
  return conn;
}

drawShape = function (parent, shape) {
  return this.drawCustomeShape(parent, shape);
}

drawCustomeShape(parent, shape) {
  const elementShape = drawRect(270, 60, 30, '#FFFF');

  attr(elementShape, {
    stroke: "green",
    "stroke-width": "1px",
  });

  append(parent, elementShape);

  if (shape.businessObject.name) {
    const headerRect = drawRect(150, 40, 0, '#ffffff')
    attr(headerRect, {
      x: 60,
      y: -25,
      strokeWidth: 2,
      stroke: 'white',
      transform: 'translate(10, 30)'
    });
    append(parent, headerRect);

    let headingText = drawText('#4f7c9e', "bold", 'translate(15, 45)', 12, 170)
    classes(headingText).add('djs-label');
    attr(headingText, { x: 70, y: -10 });
    append(headingText, document.createTextNode(shape.businessObject.name));
    append(parent, headingText);

  }

  var textEle = drawText('#7291a8', "bold", 'translate(15, 45)', 12, 20)
  classes(textEle).add('djs-label');
  attr(textEle, { x: 50, y: 5 });
  
  var text = "from_some_function";
  append(textEle, document.createTextNode(text));
  append(parent, textEle);

  const rectHit = drawRect(180, 100, 0, 'white');

  attr(rectHit, {
    x: 0,
    y: 0,
    stroke: 'white',
    strokeOpacity: '0',
    strokeWidth: 15,
    fill: 'none'
  });
  classes(rectHit).add('djs-hit');
  classes(rectHit).add('djs-hit-all');
  classes(rectHit).add('rectEle');
  append(parent.parentNode, rectHit);

  const rectOutline = drawRect(0, 0, 0, 'none');// update height width in css class accordingly
  attr(rectOutline, {
    x: -6,
    y: -6
  });
  classes(rectOutline).add('djs-outline');
  classes(rectOutline).add('rectEle');
  append(parent.parentNode, rectOutline);
  return elementShape;

}

function drawRect(width, height, borderRadius, color) {
  const rect = create('rect');

  attr(rect, {
    width: width,
    height: height,
    rx: borderRadius,
    ry: borderRadius,
    fill: color
  });
  return rect;
}

function drawText(color, fontWeight, transform, fontSize, width) {
  var textEle = create('text');
  attr(textEle, {
    fill: color,
    fontWeight: fontWeight,
    transform: transform,
    fontSize: fontSize,
    inlineSize: width
  });
  return textEle;
}