I'm trying to develop bpmn-js-example-custom-elements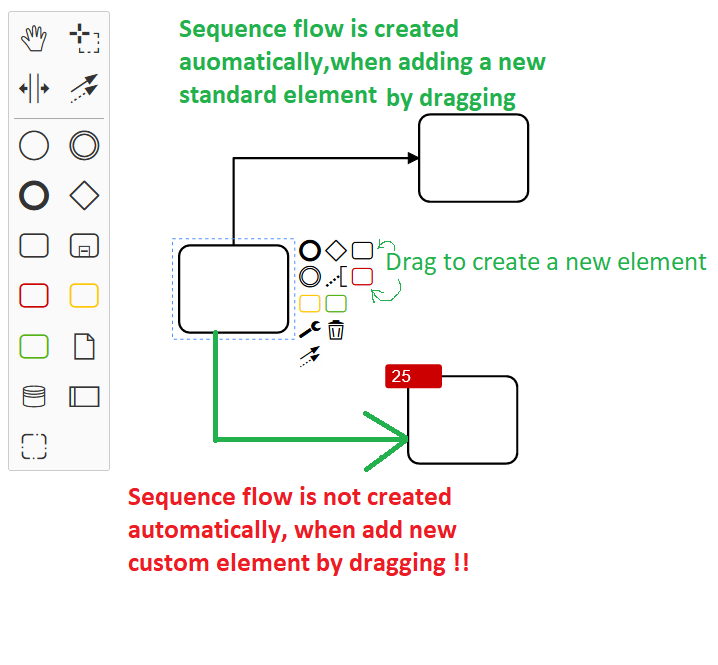 As can be seen in the attached image, custom elements when added by dragging, flow sequence is not created automatically and should be created in a separated operation by user.
But for standard elements, it's working truly.
I need a hint or an example to know where to start and modify the codes of the example to get my target.