I want to discuss whether it could make sense to enhance readability of models by improving the way message flows (and data associations?) are displayed.
A typical visual problem with message flows in bigger analytical conversation diagrams is that they visually "cross" symbols they have nothing to do with. One actually just wants to connect the flow with a symbol - but this symbol unfortunately happens to be visually "behind" a few other symbols. See: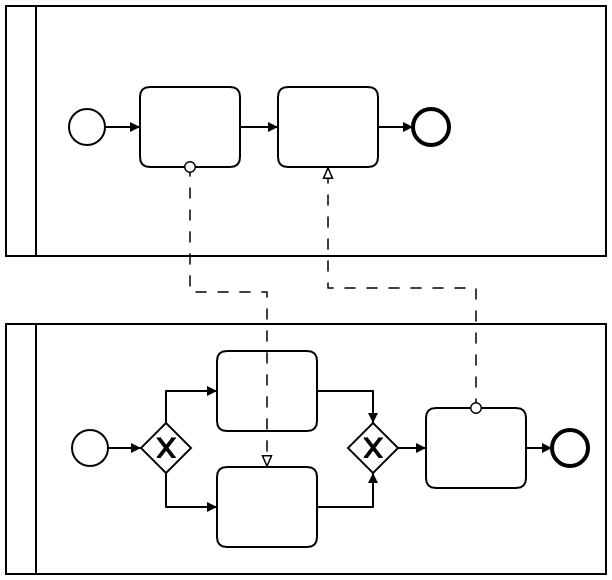 In order to make diagrams neat again, some tedious rework can become necessary - and this tedious rework tends to become necessary over and over again. Therefore I am thinking about a way to display message flows in a way that would allow modelers to better live with the default visual layout. I am searching for ideas.
One idea I already have is the following: display message flows visually "beneath" other symbols and labels, but make those other symbols and labels slightly transparent - just enough transparence that one can see that there is a line going through behind a symbol (or label). This would allow to focus on that line and not loose track of it when following it visually, but would also allow to focus on the unaffected symbols without being disturbed by message flows going through it and without neagtive effects on the readability of crossed labels.
What do you think?