Hi,
Please see the attached GIF: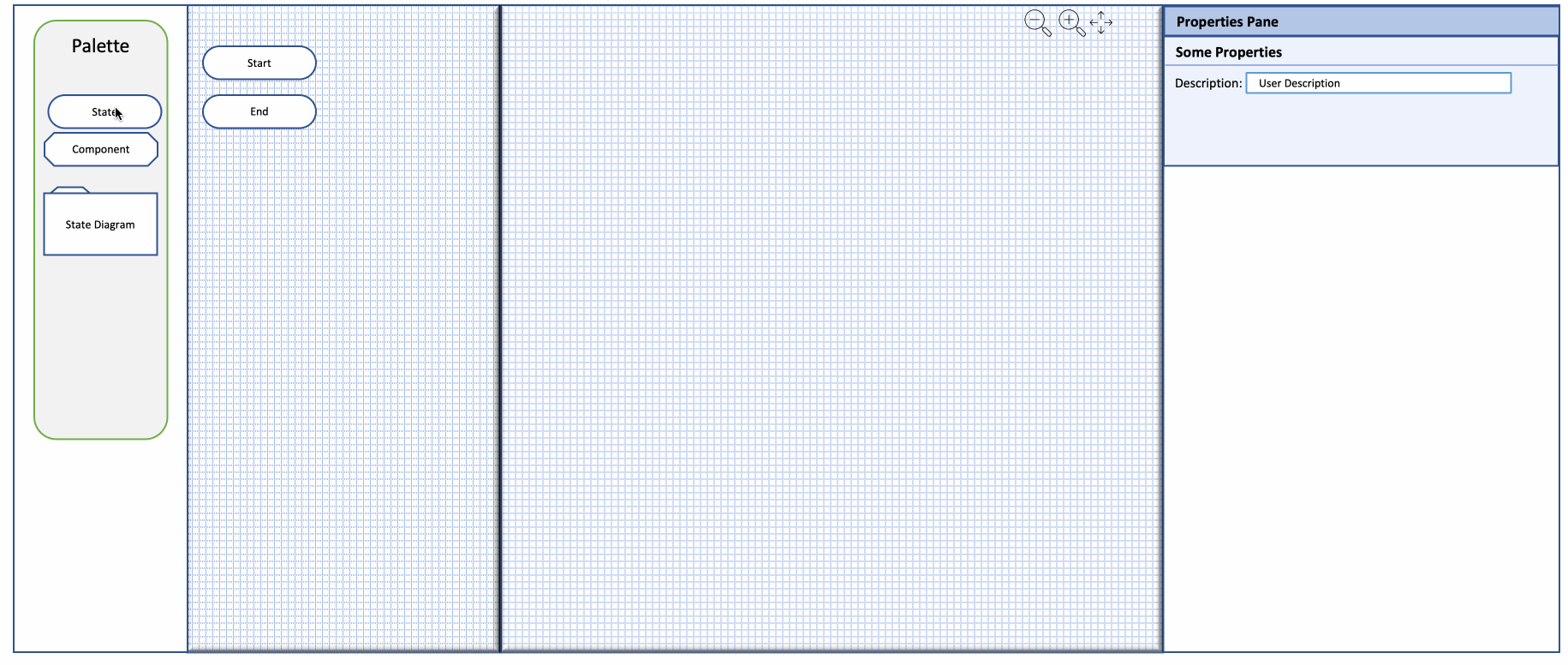 I'm using Diagram JS vanilla to create a custom diagram tool where I want to specify states first, and then use those states in some form of state diagram.
I would like to get some high-level idea of how to best achieve this functionality? Can I have 2 canvases as shown above and then use elements in one canvas as palette item for items in other canvas?
Thanks,
Jay.