I am trying to use the following diagram in bpmn.io: Sourcing_multi_lane (1).bpmn (13.1 KB). However the behaviour is not consistent between the latest releases and the Chrome plugin (which I am not using, but I wanted to compare with an older version of bpmn-io.
On https://demo.bpmn.io/ all the lanes disappear and only the "content" is displayed: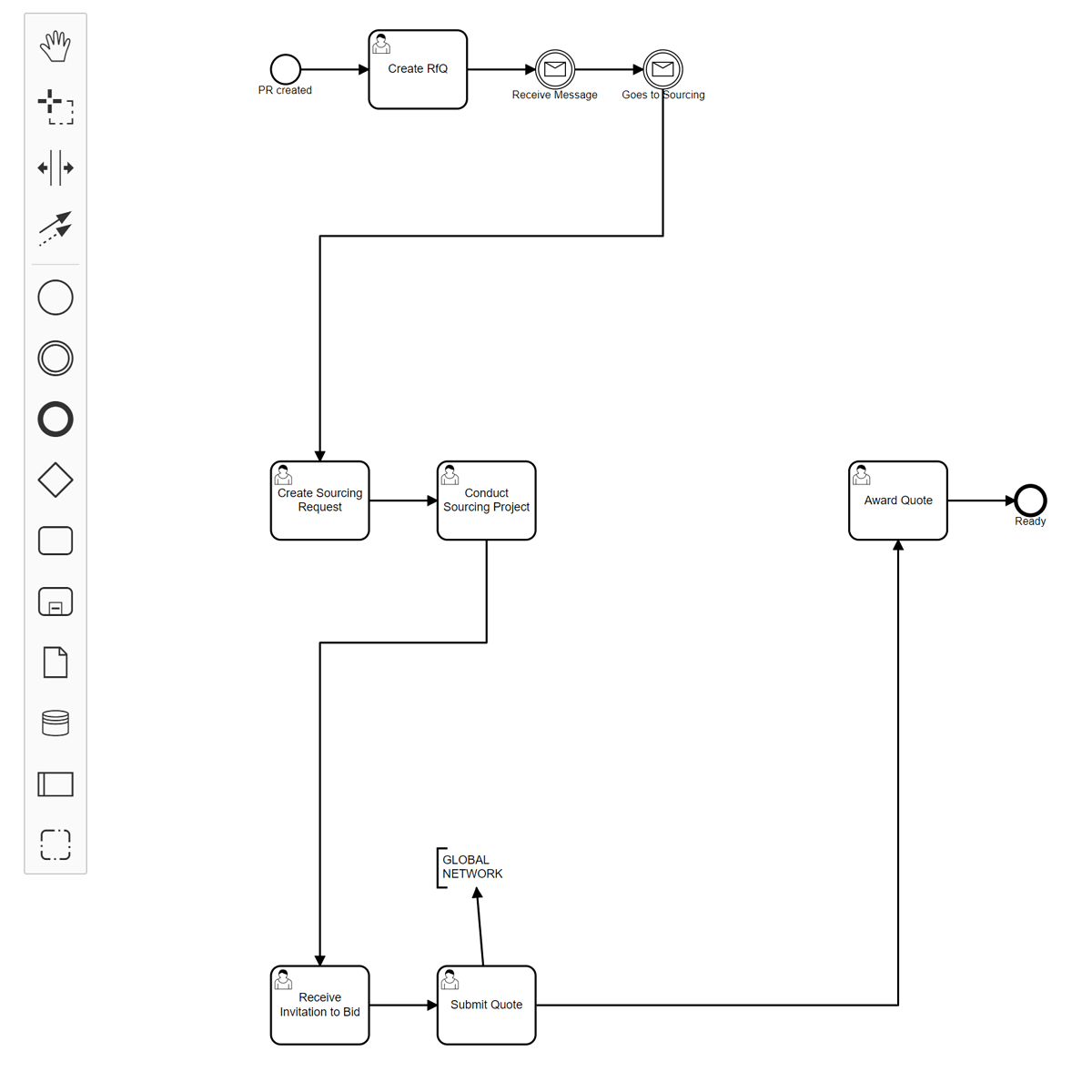 While using the outdated bpmn-io Chrome plugin, everything seems to work: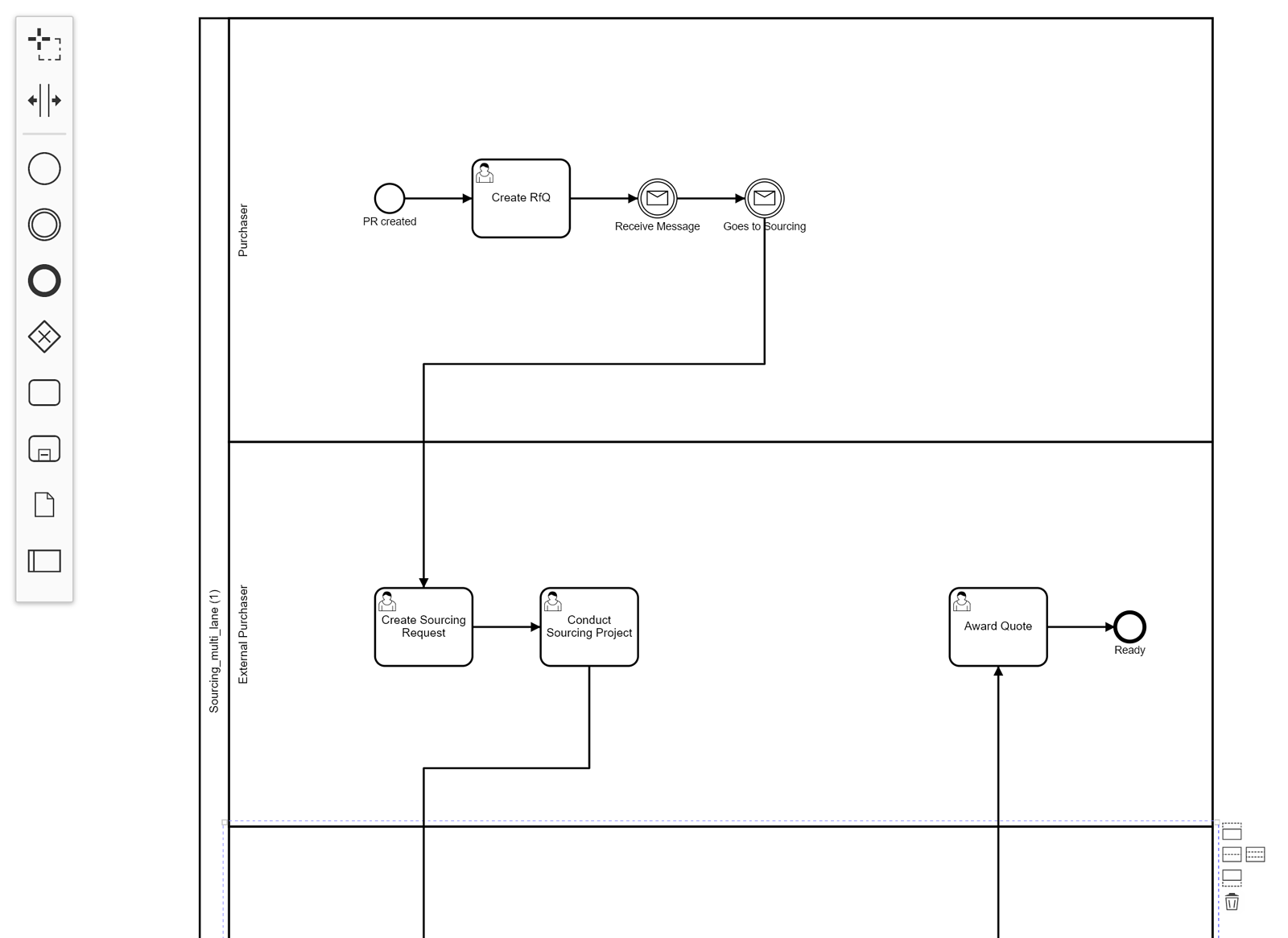 Can you please help me clarify what the issue may be?
Thanks!