Hi Team,
I have done some customization in bpmn modeler. I have an issue to move individual elements after scrolling from initial position.
eg: At the initial position i am able to move individual palettes like below.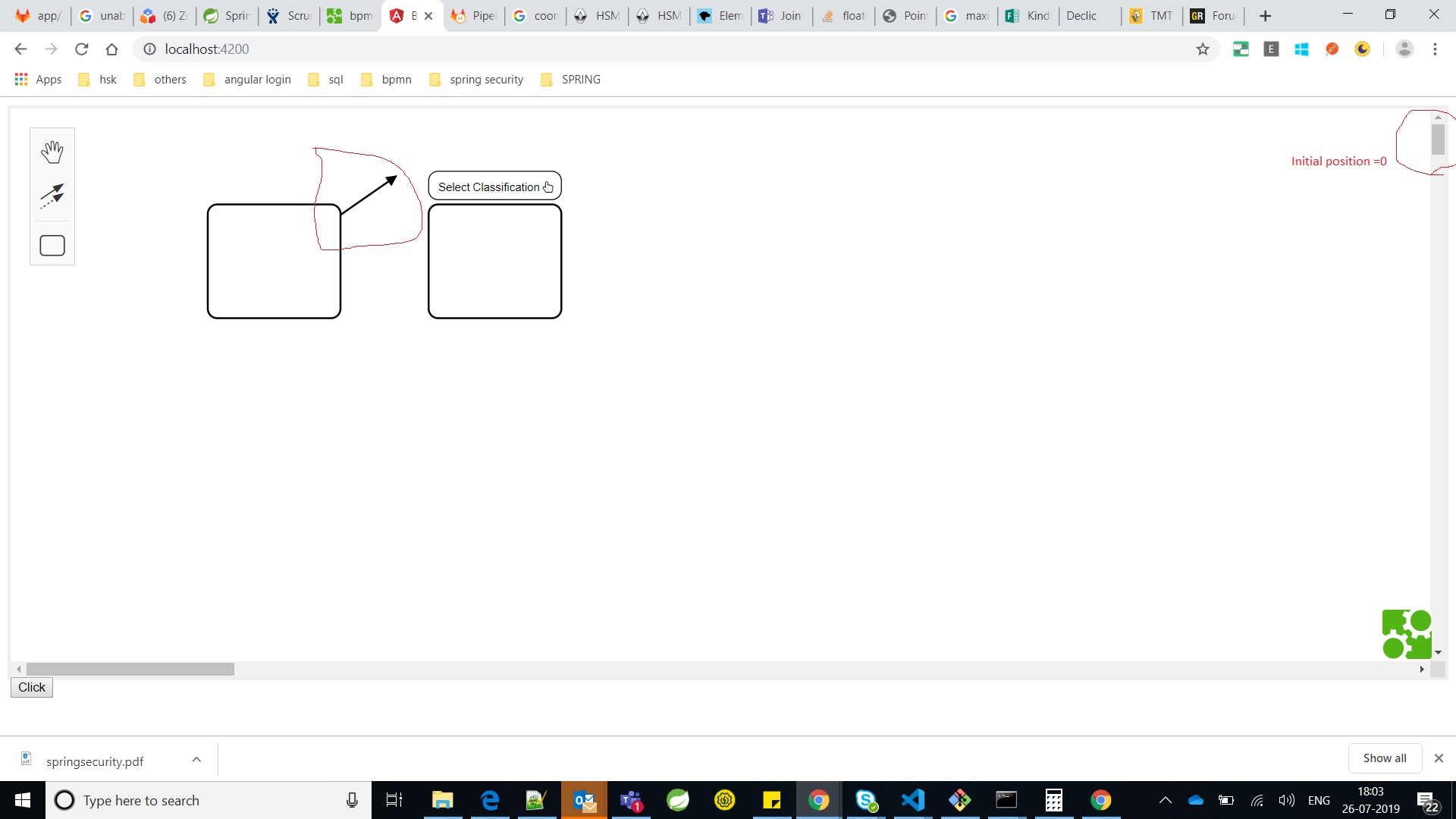 After scrolling to some position , I am unable to move individual elements. It is allowing me to move entire diagram. PFB image. Kindly help us to assists us on this.