hello,
is there an example that shows, how the diagram can be saved as svg file?
Thanks. I exactly used the save-functions from the modeler example, but somehow
it doesn't save Custom SVG-Images
E.g. this diagram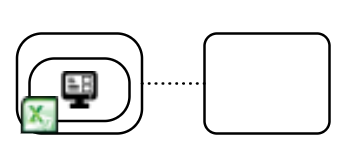 will be saved as follows:
This is strange as the PC-Image is saved correctly, but not the Excel-Image?
I guess it depends on the way you add the icon to the diagram. It should be included in the SVG, but without a codesandbox I cannot tell what's wrong.