Hello together,
i currently try to create N participants (pools) with bpmn-js programmatically.
As I understood I need a process to attach the participant to, correct?
While creating them programmatically works fine so far, they are collapsed when being added (Missing Process I assume).
How do I actually create a Process in a Collaboration?
This is the current result when creating the participant on the Collaboration ID
var participant_2 = modeling.createShape( { type: 'bpmn:Participant'}, { x: 550, y: yaxis }, technical_ids[0].parent );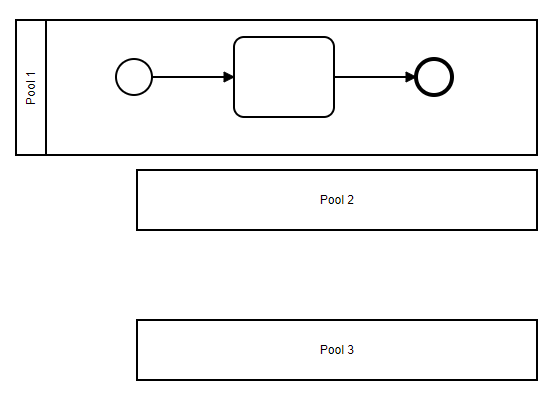 Any help is appreciated! Thanks in advance