So far I have a custom context pad element icon in the palette. By clicking on it I am able to choose an image from the system (png, svg, …).
How can I upload/render the selected icon in the top-right of the Task box?
Not only render but the icon has to be persistent, meaning that it has to be saved in XML.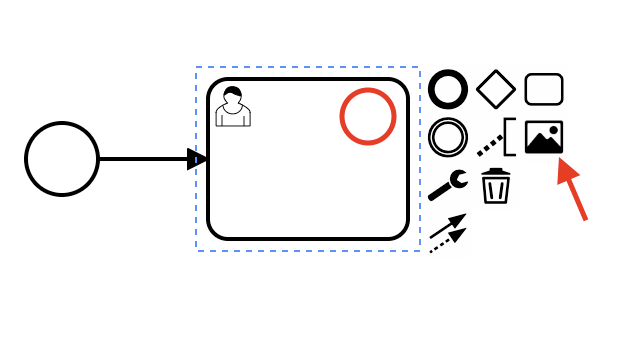 Thanks a lot in advance.