I would like to reconstruct the image at https://knowhow.visual-paradigm.com/know-how_files/2009/12/09_eventbased_gateway_thumb1.png, from the page https://knowhow.visual-paradigm.com/business-process-modeling/bpmn-gateways/ - included below: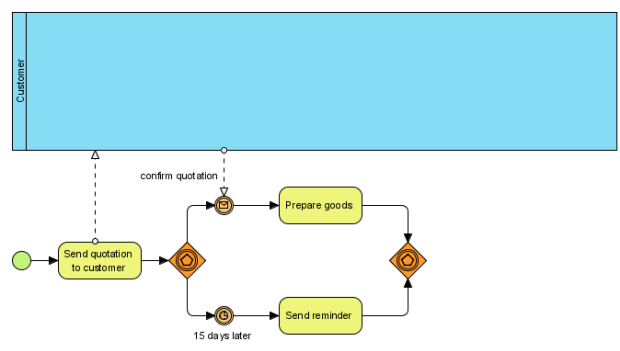 The problem is, this image shows a "Customer" pool/participant on top, and then Start, StopEvents, etc outside of the pool/participant. But if I try to do the same in Camunda,
if events etc were placed first, then placing a pool/participant automatically wraps the events;
if I put the pool/participant first, and then try to drag the events deliberately outside of it, I am warned with a message: "flow elements must be children of pools/participants", and whatever elements I've placed are removed: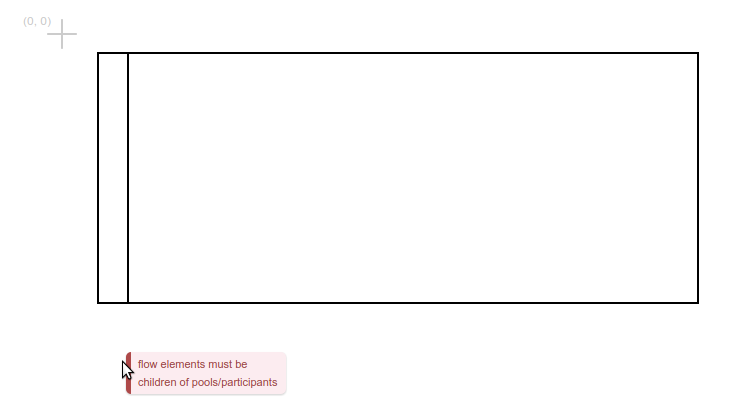 So, basically, I cannot find a way to reconstruct the above image.
Is there a way to do this in Camunda; and if not, is this a bug in Camunda - or does this have to do with the BPMN 2.0 spec (maybe it is stricter, and the original image I posted was done according to earlier BPMN specs)?