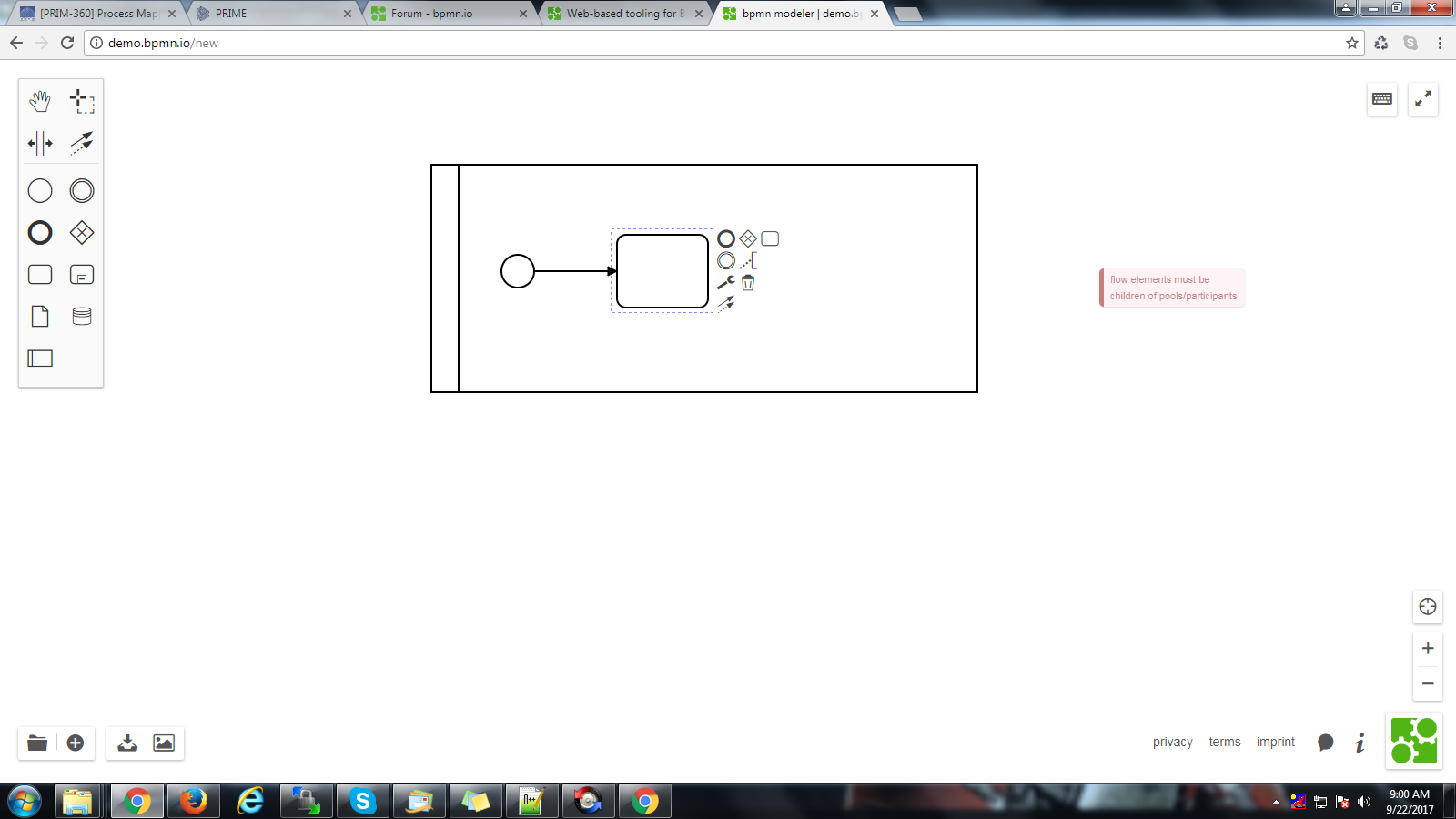 When we drag a task outside a pool, it is not allowed.
but is it possible to extend the pool width along with dragging element so that the element always stays inside the pool?
If possible can you please guide me where I have to alter the BPMN code to achieve this.
something like below image.