Hello together,
I would like to create a palette extension to drag a larger process snippet like this: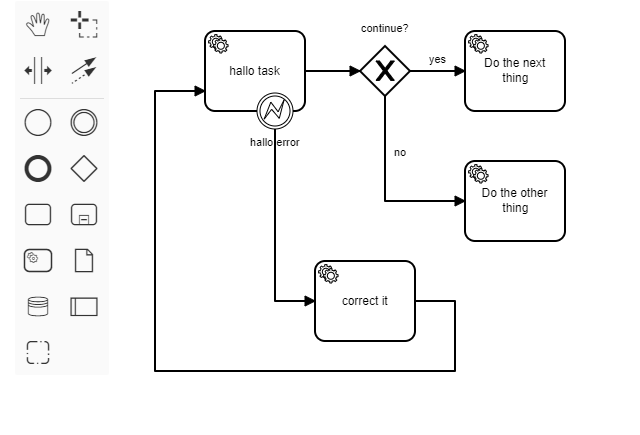 from the palette to the canvas.
I've already started to implement and this is the current state: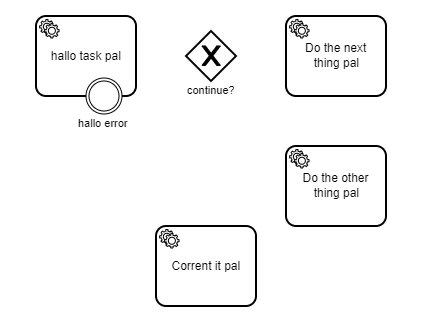 You can find my current code base here: https://github.com/ingorichtsmeier/camunda-modeler-plugin-connected-elements/blob/master/client/bpmn-js-extension/IngoPalette.js
What's missing so far:
The service tasks should contain an failedRetryTimeCycle.
The attached boundary event should reference an error.
The sequence flows.
Some sequence flows should contain an expression.
From debugging and log outputs I found that the parents of my created moddle elements are undefined. How can I set them?
I could not find any example how to add a sequence flow programmatically. Do you have one hidden somewhere?
Thank you in advance for any hints, Ingo
P.S. My JavaScript skills are not so big, but this video helped a lot to get into the stuff: https://www.youtube.com/watch?v=sav98y4EFzE