Hello,
I have a DMN table with a collect sum hit policy, as shown below.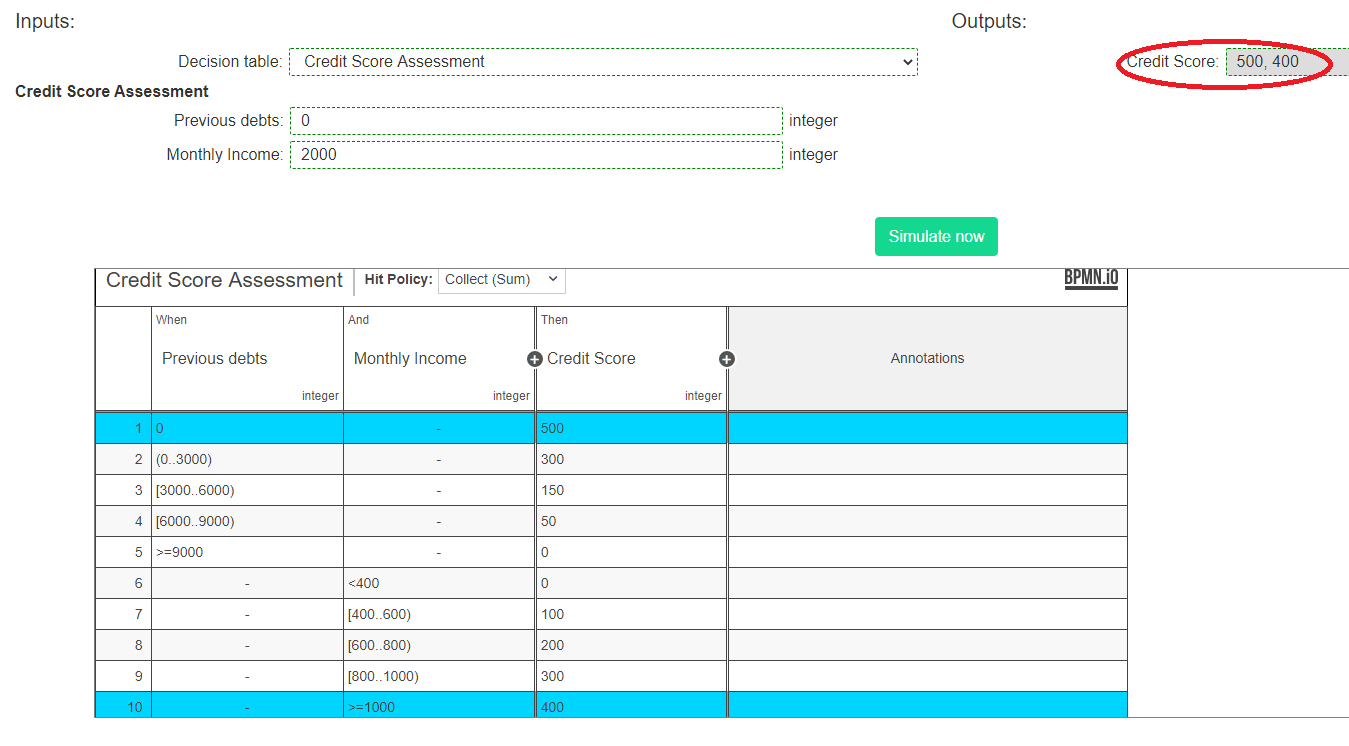 Since I use a collect sum hit policy, I would anticipate to receive back one single value.
However, as you might notice, the credit score output contains two values.
Does this indicate that I made an implementation error? Or is it the way the the simulator shows the sum of the two values?
Thank you in advance.
Regards,
Nick.