Hi Team, I am very new to BPMN library and any help is greatly appreciated. The workflow I am trying to implement is like the below.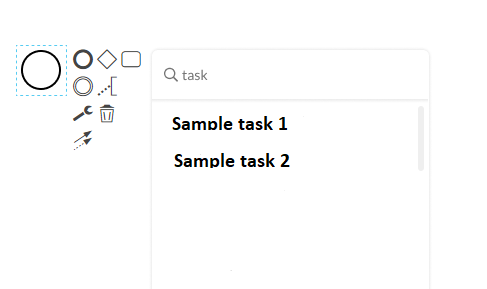 There will be a searchpad attached to the contextpad. The user should be able to search for certain tasks and the results will be fetched by the api. When the user has selected a task, it should appear as a new element in the canvas.
Is this customization possible? I tried to bring the searchpad (which is available in diagram js) but couldn't make it work. Can anyone put a light on this problem ? Thanks in advance.