Hello guys, I've successfully revived an old topic BPMN-Connection for custom-elements and I'm sorry.
But since then I've think a bit, so here is the new one!
What I want to achieve is next:
I want to be able to model a signal path through the devices.
To do so, I suppose, I need to customise BPMN elements, for instance I want to create a device representation, it could look like this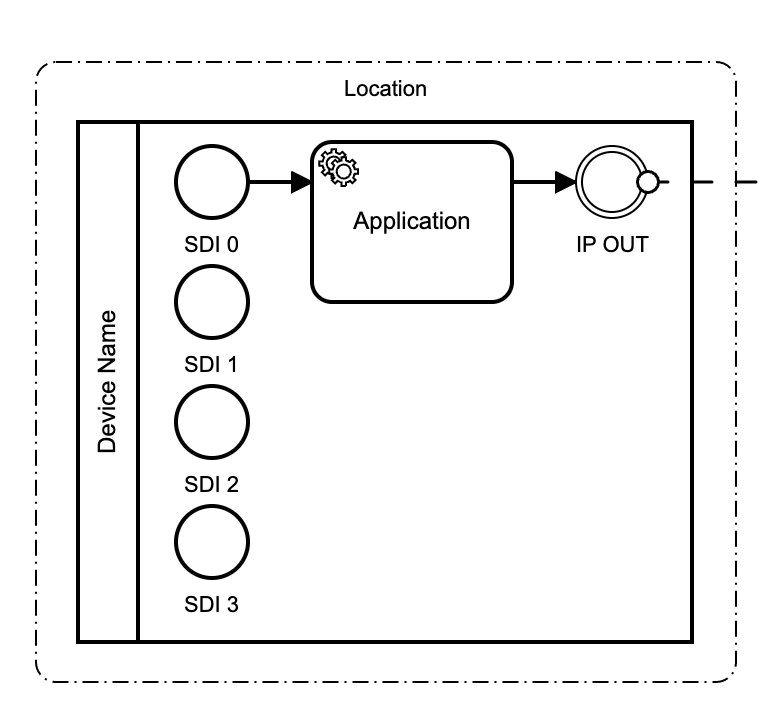 Such element should be available as a whole custom element - just get it from palette, place it and you are good.
So here is my first question - how to create such composite element and do not allow user to change it internals.
Next, to be able to model a whole path I need to create some custom elements, like "internet". I was playing with custom elements repo but I've found any custom element can't be connected with regular connection.
Here is my second question - as I was planing to ad "internet" elements as such custom I need to understand how to implement such behaviour.
Thank you!