Is it possible to render a custom element in the Properties Panel other than the textfield and combo provided? A customized HTML?
I have been trying but the rendering never happens, many different bugs.

with several different aproaches, domifying and whatnot the element, but always getting "undefined".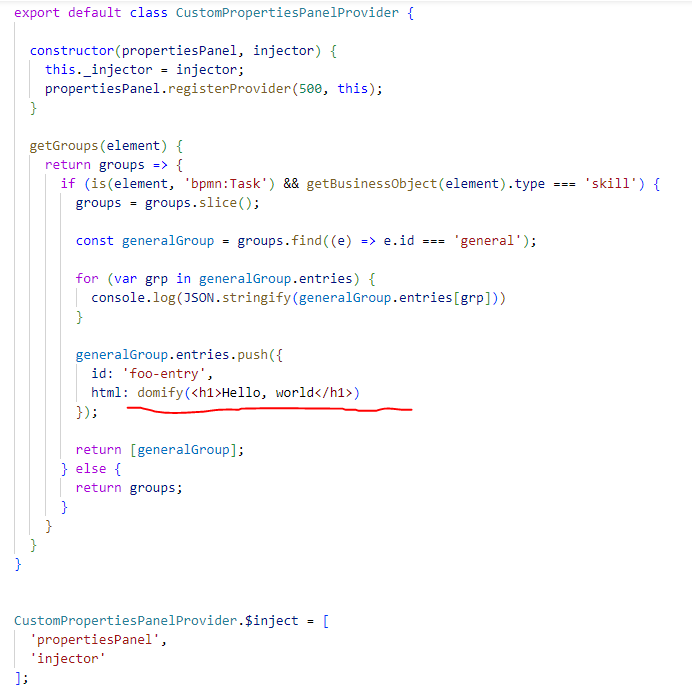 What is the correct way of creating a Properties Panel entry that allows deep customization?