Hello there!
I've been trying to do a custom element in bpmn js. I customized the palette and the context pad with the new element like this.
My question is how can i customize the icon with any image I want?
I found this code, where the class property describes a css class, but I can't find that css anywhere.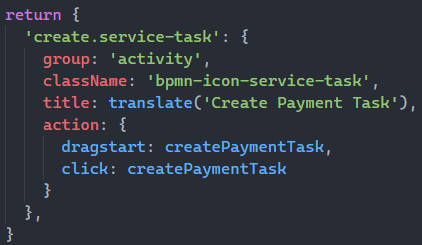 Thank you for your earliest reply!