hi, is there a way to enable create element search on pallet like demo in BPMN Editor | bpmn-js modeler Demo | demo.bpmn.io?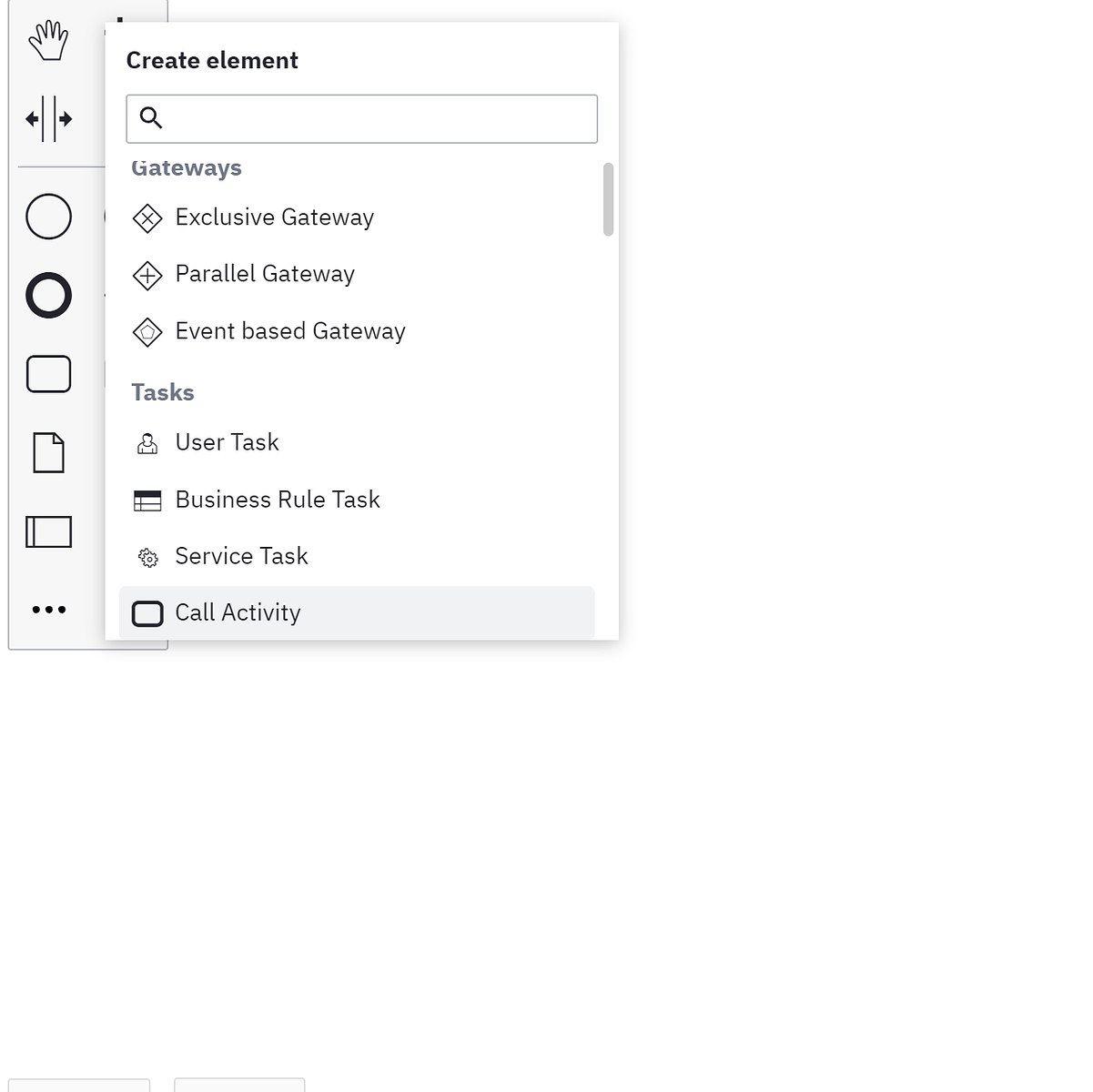 Where would you like to see it enabled?
in my custom bundled modeler.
This feature is enabled by GitHub - bpmn-io/bpmn-js-connectors-extension: An element templates everywhere bpmn-js extension.. Have a look.
This topic was automatically closed 7 days after the last reply. New replies are no longer allowed.