I'm currently building a Vue-based webapp based around BPMNLint. For that purpose I'm running an Express.JS backend where BPMNLint is located. Vue is sending a bpmn file to that server using axios.
This is my current backend setup:

Unfortunately, it's returning both the result from the Linter but also an error.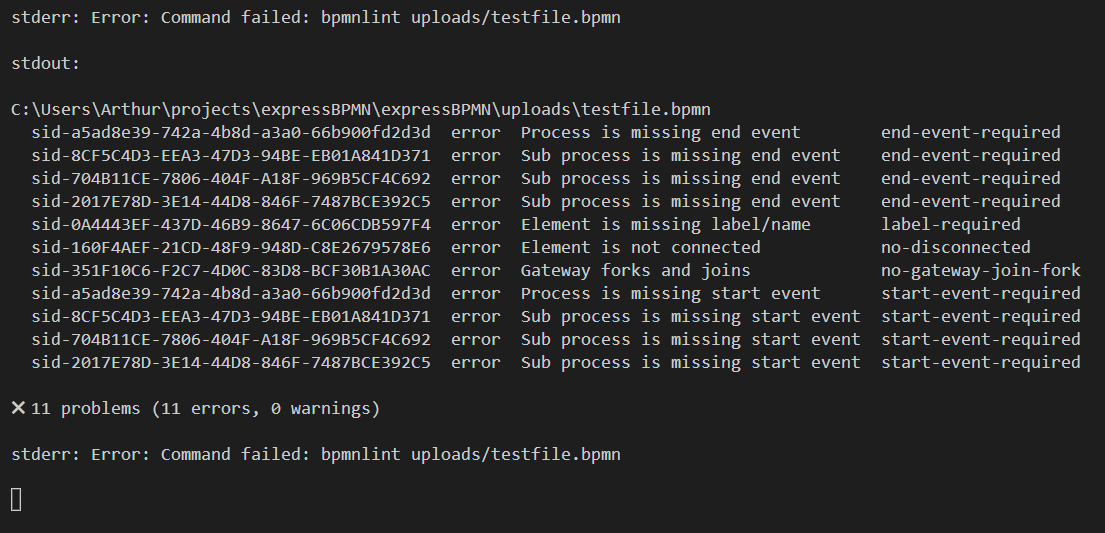 I'm wondering what's going on here. I could just return stdout in the response ofc since it seems to be working anyways, but it randomly erroring out just bothers me immensely.
Maybe someone here can help me out.