Hi, im new to bpm.io and the properties-panel example works just fine.
I try to use the general tab panel to add information to a task so I can export/import that data into another app.
So, what I want to do is add a select/option on that General Panel (See Image)
.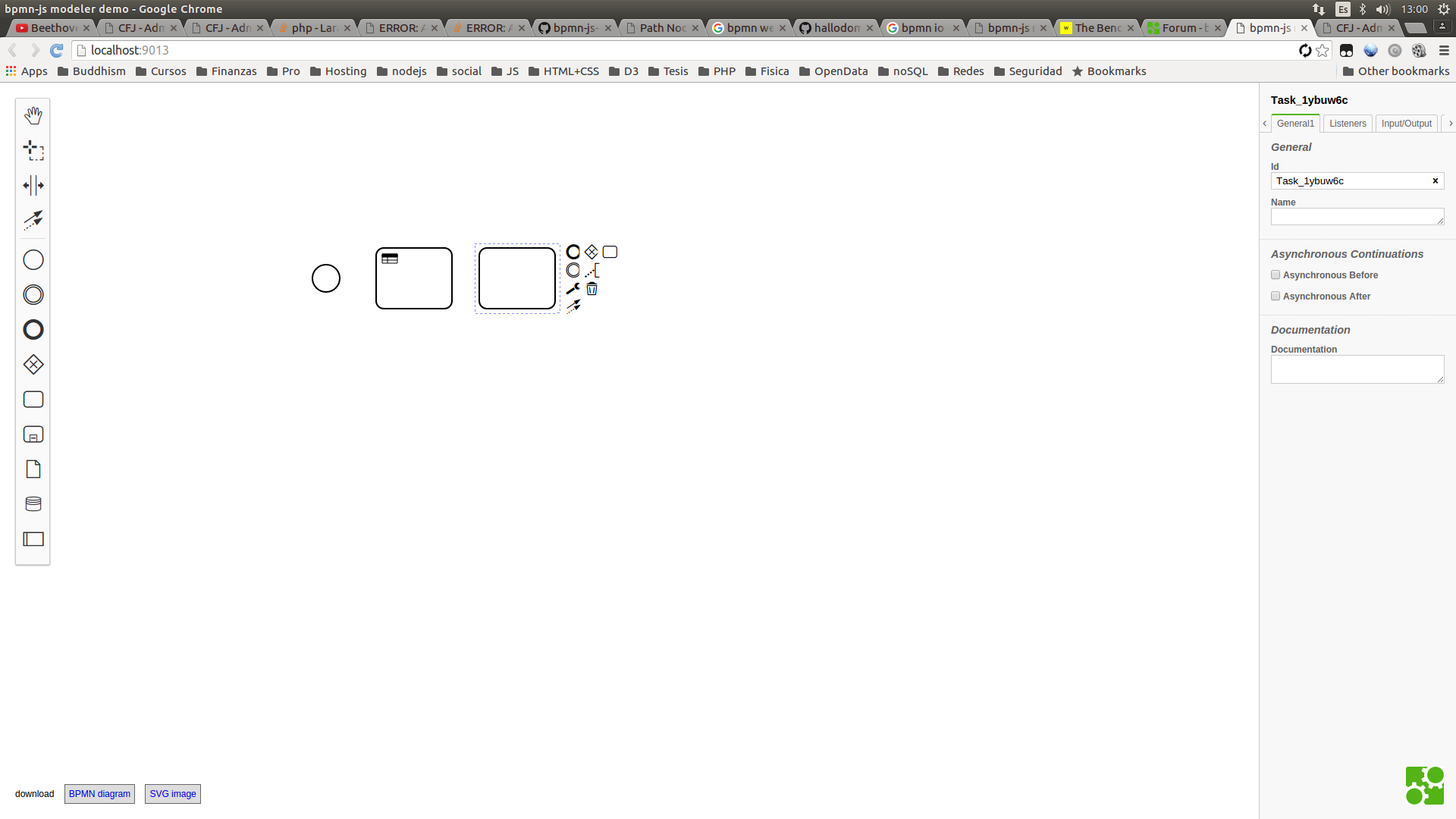 Investigating on the code came to the file CamudaPropertiesProvider.js , there configure the tabs and the elements.
(When the task is a Business Rule, it have a "implementation" element , but I cant reproduce the code on the general tab )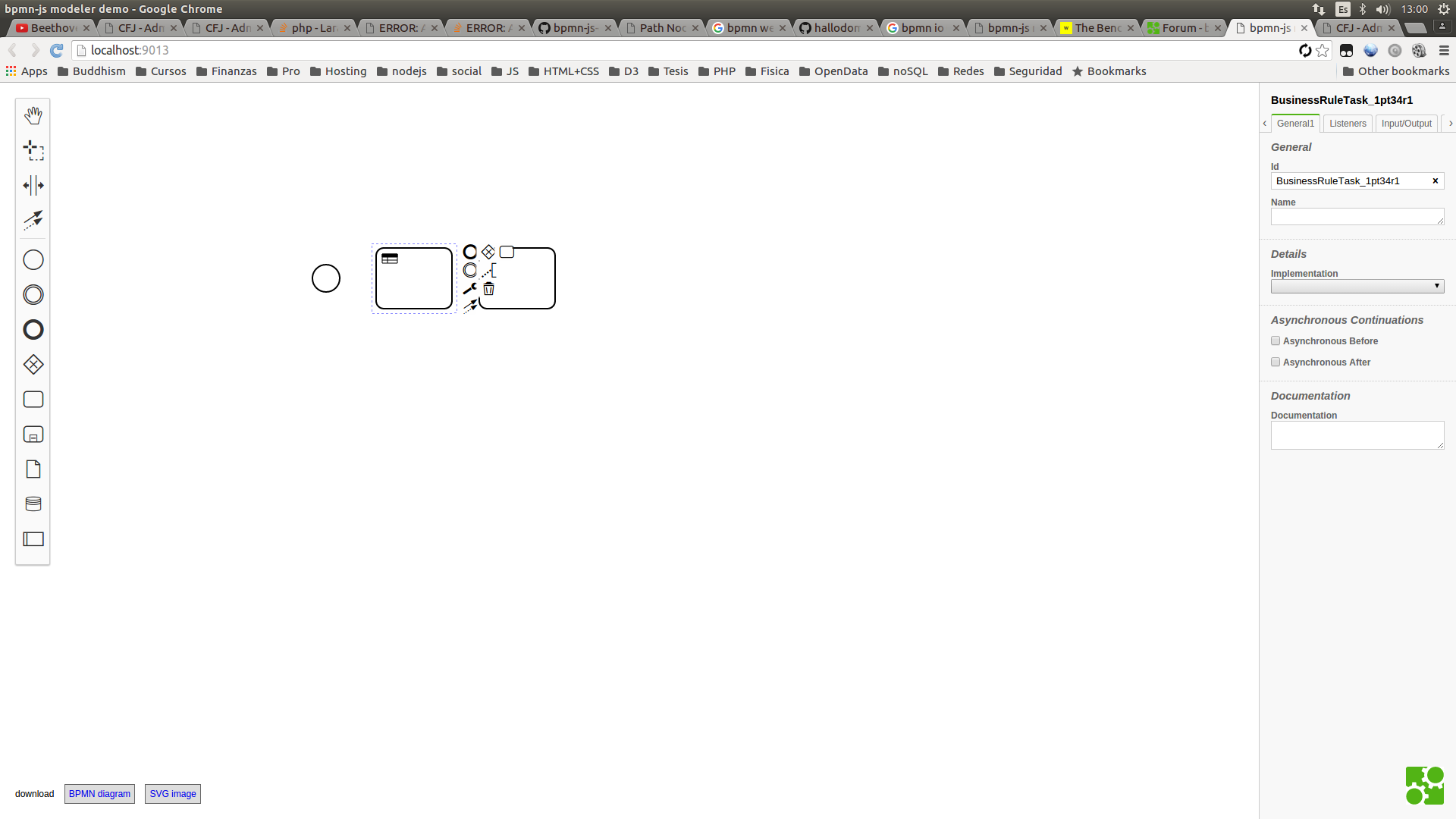 How can I add elements to this tabs.
Anyone can help me or give a clue?
Thanks in advance