Using camunda-modeler-linux-ia32.tar.gz v0.34.3 on Ubuntu 14.04. I have a task in one pool/participant, and I want to connect it to a DataStoreReference in another pool/participant. However, when I drag that line from the task to the DataStoreReference, the line ends up behind the task rectangle: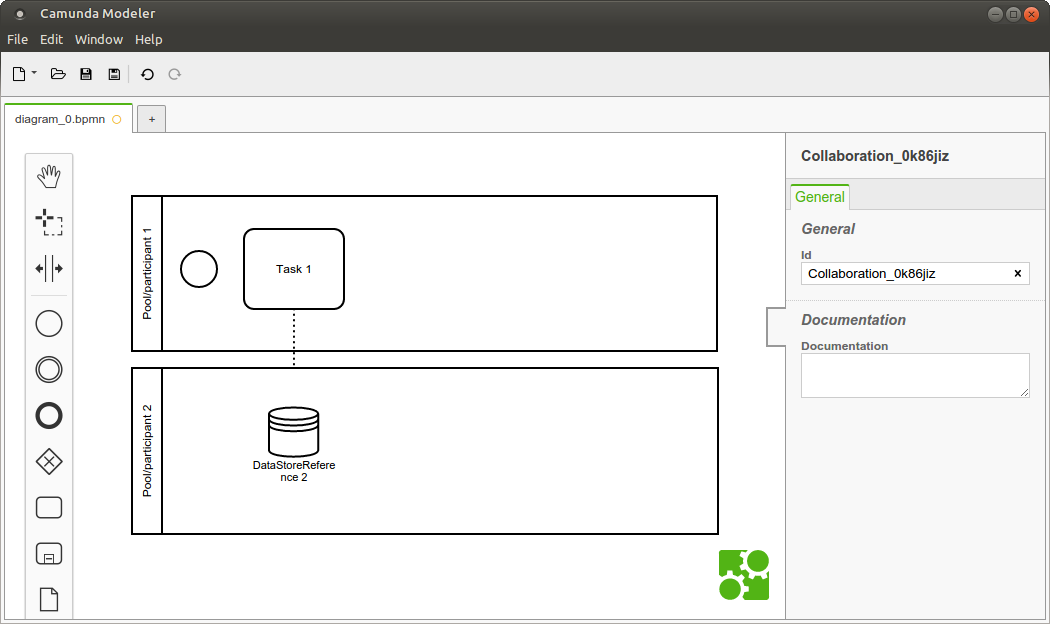 But when I drag the line in the opposite direction - from the DataStoreReference to the Task,then the line is correctly "in front" of the task rectangles: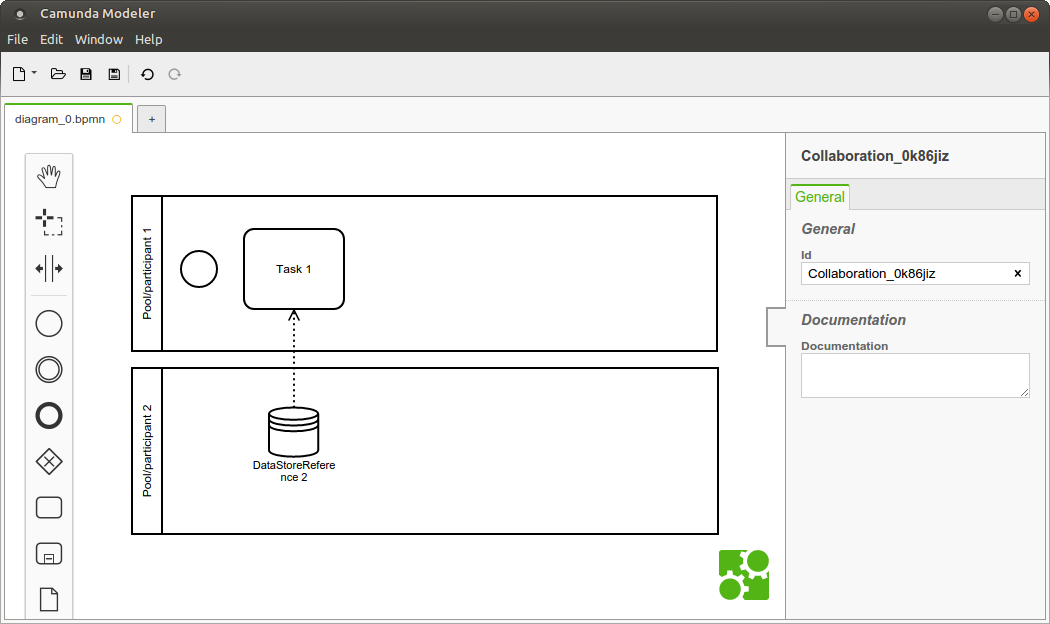 … except, I don't need the arrow in that direction.
So how can I get the line to show correctly above/in front of the rectangles in the first case- so the arrow points away from the task, and towards the DataStoreReference?