Hi,
I need to create a few custom tasks in submenu like this: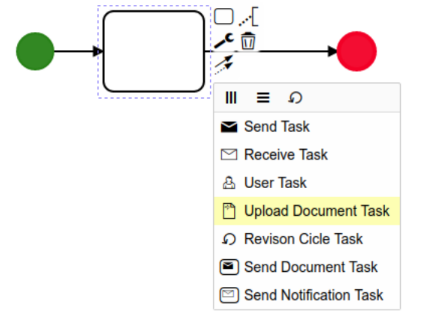 but when i click in any of them i get this: Uncaught Error: unknown type bpmn:whateverTask.
I included the task in ReplaceOptions.js inside module.exports.TASK and also in BpmnRenderer.js , i have followed several examples like this but none of them seem to work for me , i would appreciatte if somenone can tell me how to do it or show an example.
thank you in advance.