I have created some custom controls.
Now, I want to adjust the size of the controls in the palette and in the diagram.
I the palette I want to add some margin around the control like the standard ones and in the diagram I want to draw it with smaller height and width - with the same proportion like the standard ones (for example the gateway)
Here is an illustration: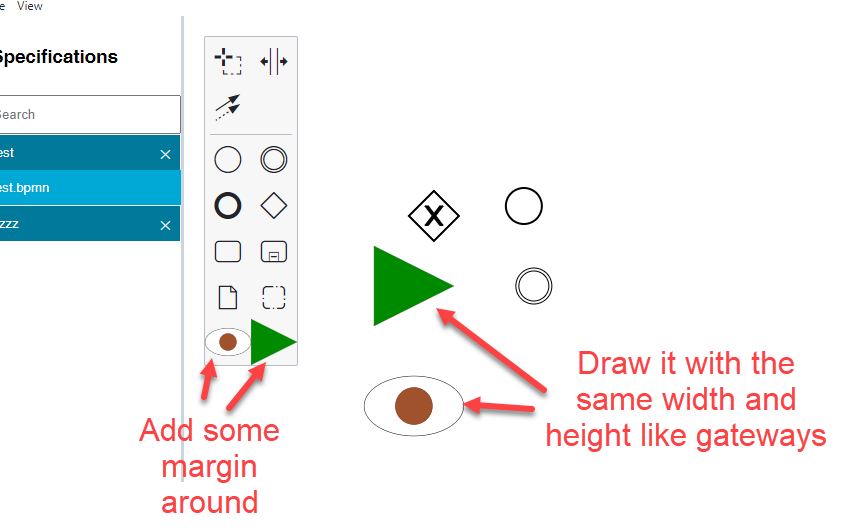 Thanks for your help.
Best Regards, Thomas