I have downloaded a package from https://github.com/bpmn-io/bpmn-js-diffing to compare the changes between two bpmn files. The issue I am facing is When I select a bpmn file the diagram is hiding from user view, its not appearing at the center of the page.
A.bpmn (2.7 KB)
This the file I have selected to compare. Can you help me with this ?
Can It be fit to screen ?
Before selecting a file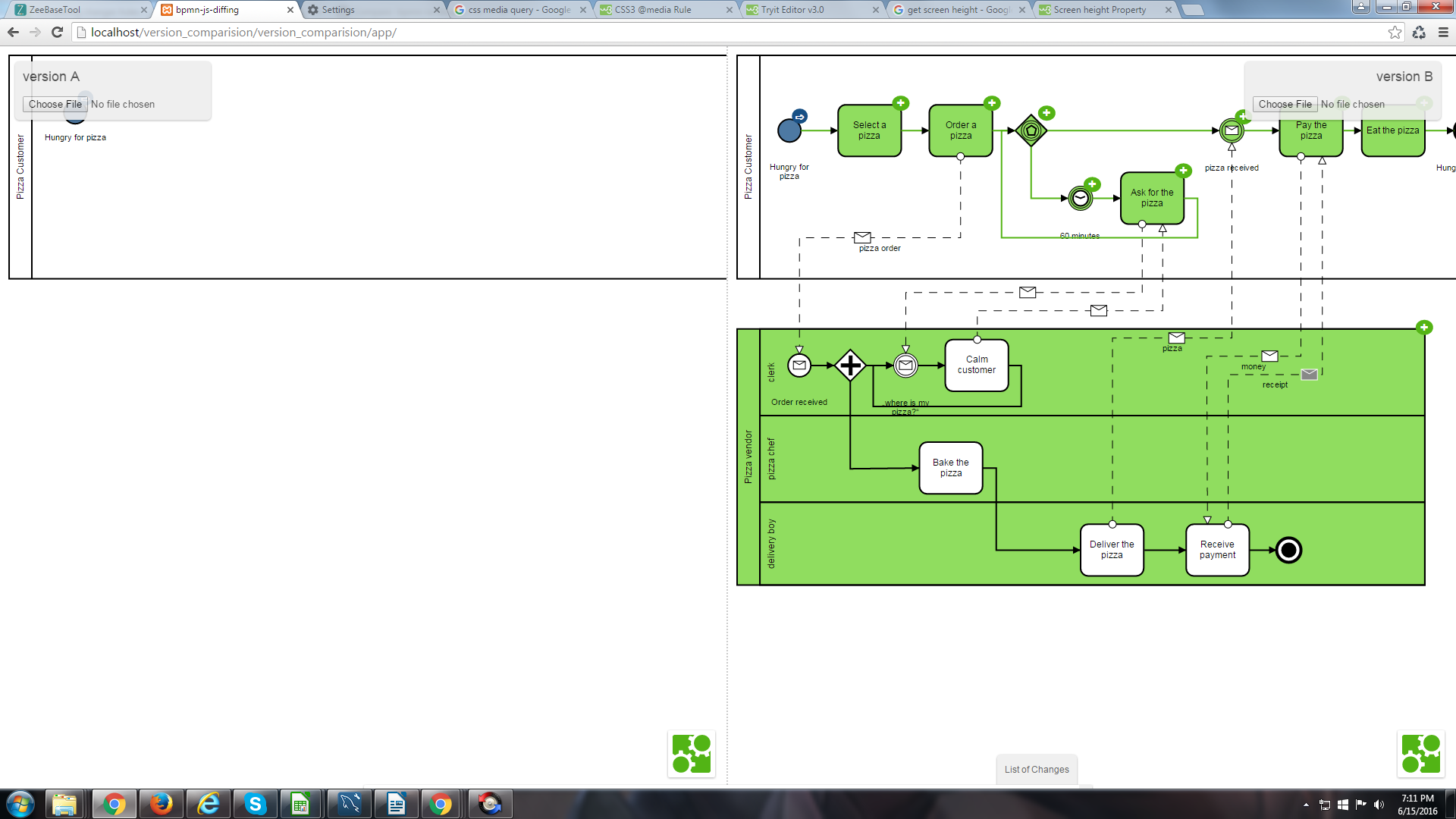 After selecting the file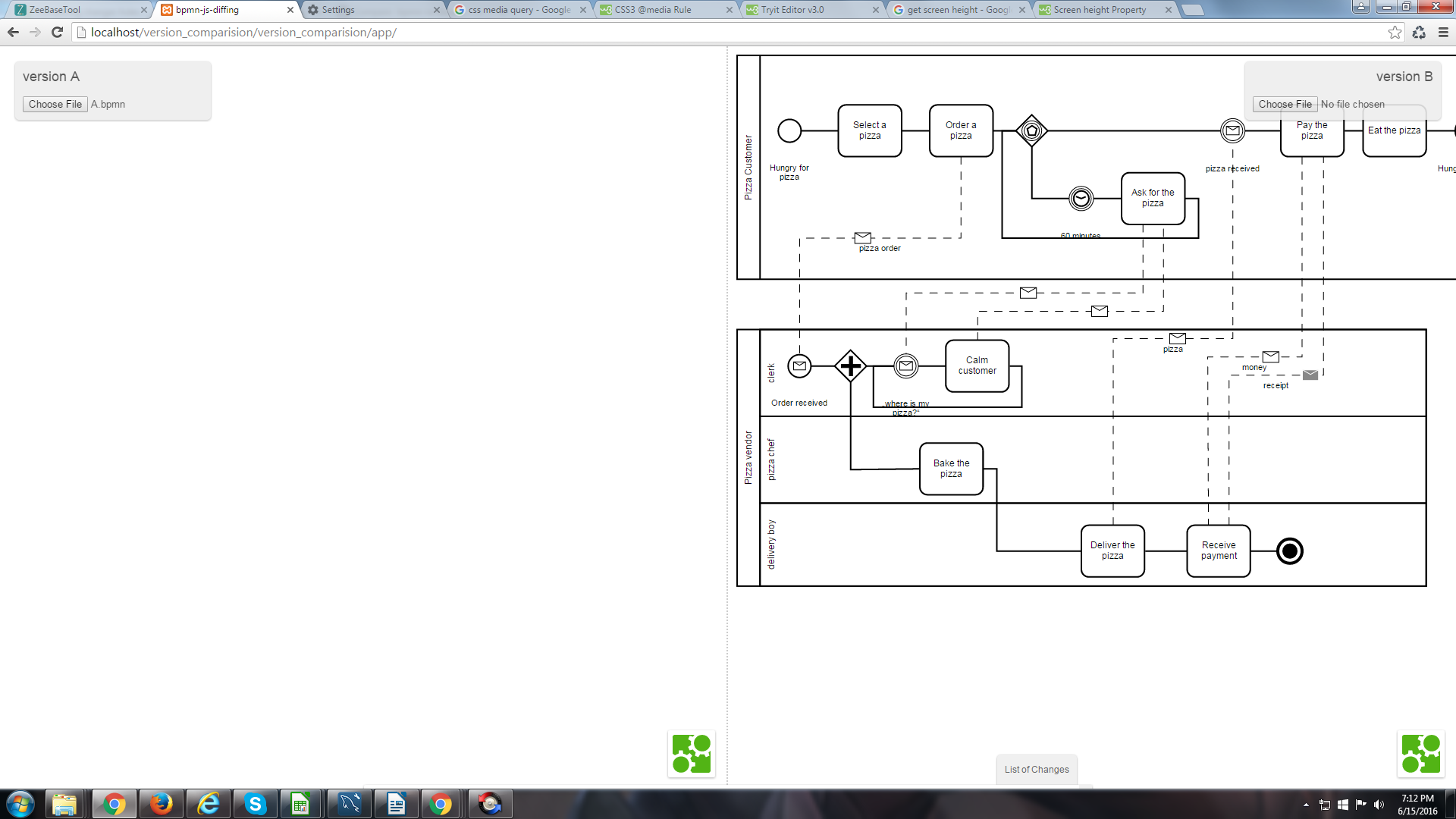 On dragging from left to right